Capture Yourself in Nature's Reflections
Enjoy Discovering the Unique Connections that You Feel and Share with the Natural World around You. $180.00 Including GST.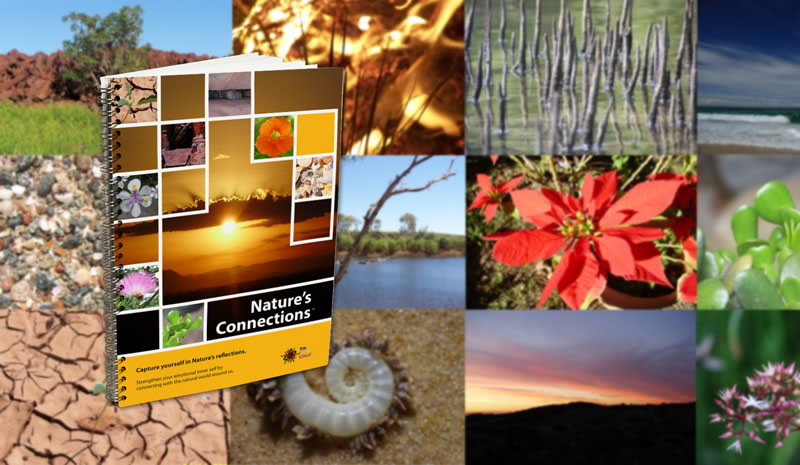 The Nature's Connections™ program contains one hundred photographs of natural images that, together with the interactive activities, are designed to assist in strengthening the inner self by reflecting on the emotions and experiences of life's journey.
This program develops an understanding of how our feelings and interpretations, our pathways and our stories are reflected in nature. By exploring nature we: see, hear, and touch the real  world; we discover ourselves in the natural world that we all belong to. Our understanding grows as we develop a concept of self, emotional development and healing; we build stronger interpersonal skills, greater creativity and higher values that help us on our own inspiring journey. We are all caretakers of this wonderful land and building our connections to the wonders of nature serves to protect, embrace and appreciate the beauty surrounding us and within ourselves.
Who is Nature's Connections™ for?
This package is designed to reach a varied audience from young people to Elders and everyone in between. Written from a group perspective, this program is also suitable for working in pairs or as individuals. Nature's Connections™ is also designed to work within the family home and a variety of organisations such as:
Schools and educational organisations

Health organisations

Corrective Services

Parent groups

Youth groups

Welfare organisations

Social meeting groups

Healing groups

Environmental organisations

Professional development sessions

Workshops
Nature's Connections™ can be utilised as a stand alone program or as an After Yarn Activity within the Let's Have A Yarn With Yarn® program.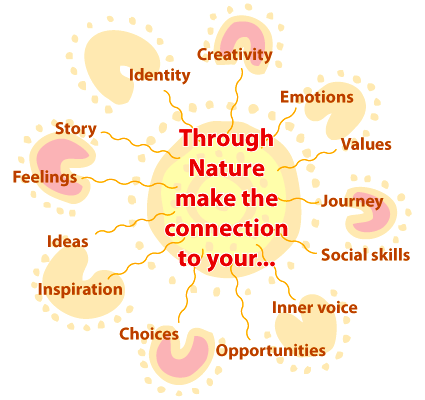 How to purchase the Nature's Connections™ program
Copyright © 2021. The Yarning Circle®. All rights reserved.